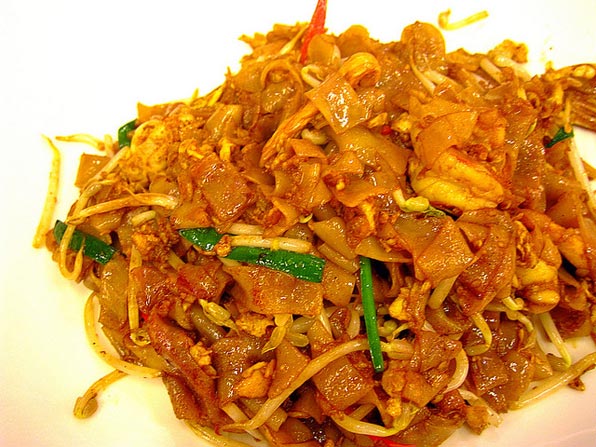 (Image: Sanctu)
Char Kway Teow (also known as Fried Kway Teow) is a popular dish in Singapore. It is stir-fried flat rice noodles made with light and dark soya sauce, shrimp paste, tamarind juice, chinese chives, lup cheong and cockles.
In the past people used to fry the noodles with lard, so it is considered unhealthy. These days, in a healthy dish of Char Kway Teow, lard is replaced with oil and more vegetables are added in. At some hawkers, water is used instead of oil; therefore there are two versions of this dish, oily and dry version as well as less oily and wet one. Whatever version it is, Char Kway Teow is still a favourite dish for Singaporeans and tourists.
Char Kway Teow was considered as the food for poor people but that is a must-try dish these days. It can be found at any hawkers in Singapore. However, just a few hawkers serve the best Char Kway Teow. The below ones are the best, recommended by many locals.
---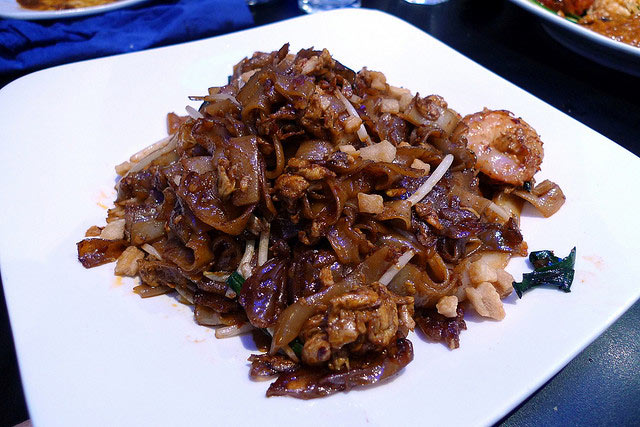 (Image: Ewan Munro)
Char Kway Teow at No. 18 has a lot of bean sprouts and gu chai; therefore it balances out the fat of lup cheong, lard and noodles. Flat rice noodles and thin egg noodles are mixed and fried in dark soy so the dish has a blackish look.
---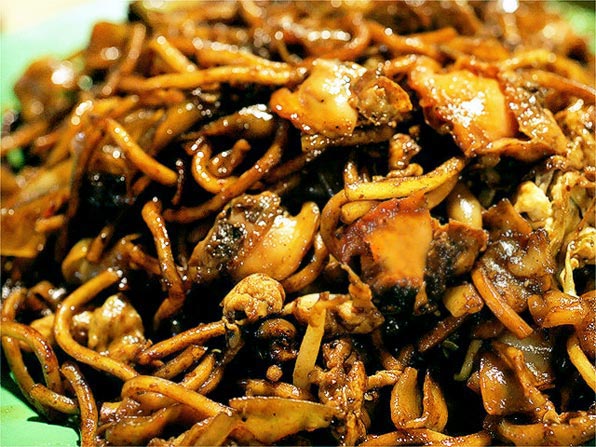 (Image: Kyle_Lam)
Meng Kee's char kway teow is a sweet version that is different from the usual one. The dish has a moist, smooth and oily shinning appearance.
---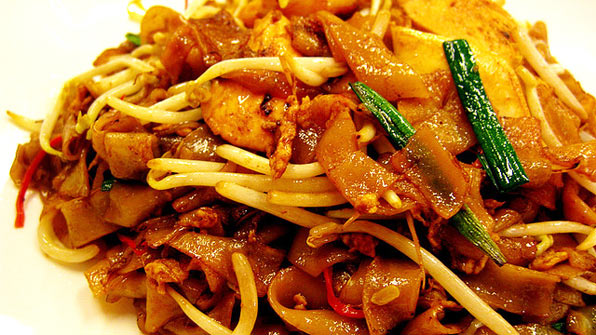 (Image: Sanctu)
Hill Street serves an original version of char kway teow in which the noodles are fried with lard but it is not too oily, not too savory and not too sweet. There is a balance between the favour and the texture.
---
(Image: Choo Yut Shing)
The secret of Outram Park Char Kway Teow is the eggs. Eggs are not cooked well enough so it makes a creamy texture on the dish. The sweet sauce and lard are used delicately give the dish a strong and aromatic flavor but not too greasy or sweet.
---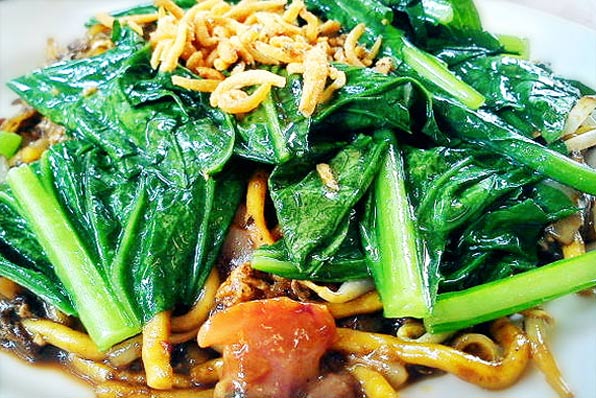 No pork, no lard is a feature of 91 Char Kway Teow Mee. There is no pork, no lard and no lup cheong but a huge mound of vegetables are added in to make a healthy dish for fried kway teow lovers. Dried anchovies is used to  make the dish more crunchy and delicious.