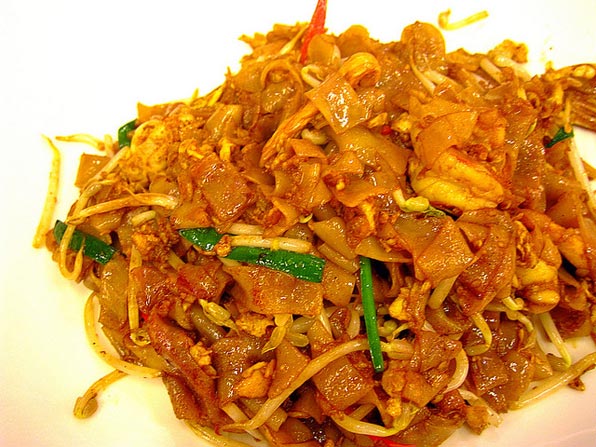 (Image: Sanctu)
Char Kway Teow (also known as Fried Kway Teow) is one of the must-try dishes in Singapore.
In this dish, a mixture of flat rice noodles and egg noodles will be commonly stir-fried with eggs, cockles, lap cheong (Chinese sausages), bean sprouts, and Chinese chives. A traditional plate of char kway teow could not be done without lard, which is believed to bring out all the best flavours of the dish. These days, in a healthier version of char kway teow, lard is replaced by oil, and more vegetables are added in.
This dish can be found at any hawker centres in Singapore, but just a few hawkers serve the best char kway teow. The below ones are the best, recommended by many locals.
---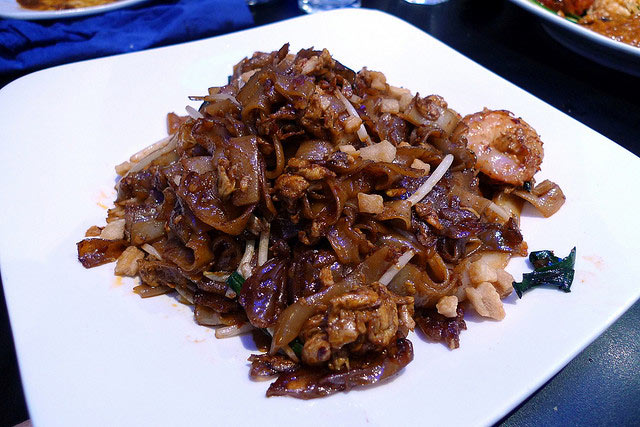 (Image: Ewan Munro)
What are so special?
No.18's fried kway teow is freshly cooked in batch upon order, so they will be presented piping hot on your tables. The kway teow is springy, packed with wok hei flavour. The charm of a No.18's fried kway teow plate lives in the generous amount of fresh, juicy cockles and crunchy, juicy bean sprouts. Those bean sprouts help balance out the fat, coming from lup cheong and lard.
---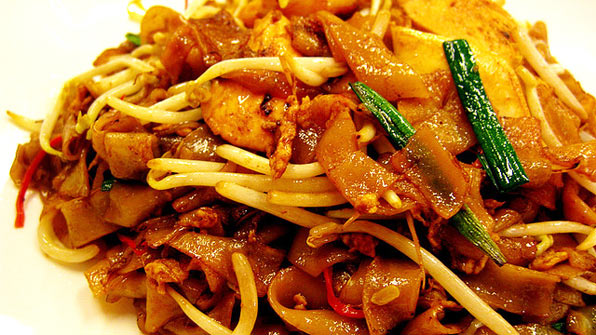 (Image: Sanctu)
What are so special?
Things that set a plate of Hill Street's fried kway teow apart from others' are the distinctive flavor of "wok hay" and the enticing crunchy pork lard. The alluring smoky flavor, imparted to the kway teow by a very hot wok makes the dish more delicious. People know that the fried lard is sinful, but who can resist the power of the crunchy pork lard in the Hill Street's fried kway teow, which adds a heavenly flavor to the whole plate?
---
(Image: MSK Shannon)
What are so special?
A char kway teow plate with more eggs is a highlight of Outram Park's char kway teow. More eggs and less cooking time leave a creamy texture to the dish. Want to have char kway teow for breakfast? Outram Park Fried Kway Teow, opening at 06:00 in the morning, is the place to be.
---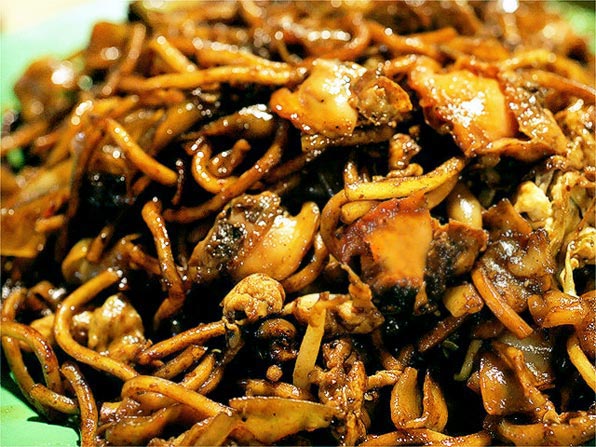 (Image: Kyle_Lam)
What are so special?
Meng Kee's char kway teow is a moist, smooth, and sweet version. More sweet sauce is added to make it sweeter than the usual ones, commonly found in Singapore. Generous amount of bean sprouts and smell of the wok are there as a reward for those who are patient to wait for Meng Kee's char kway teow plates.
---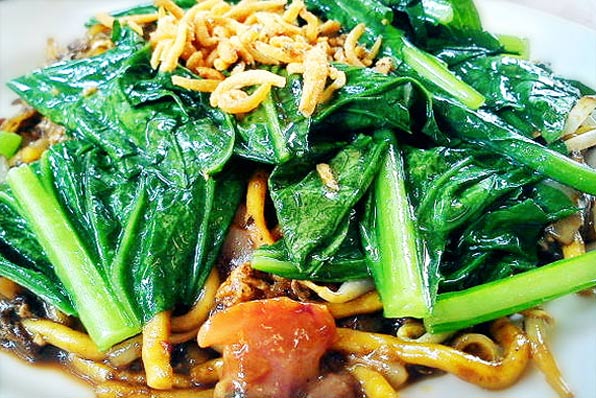 What are so special?
At 91 Fried Kway Teow Mee, oil is used instead of lard as the shop owner wants to create a healthier version of fried kway teow. Diners won't find any Chinese sausages or cubes of crispy pork lard in the plate, but there is a green layer of vegetables on top. To health conscious folk, this green version of fried kway teow is good enough to satisfy their craving without feeling guilty.