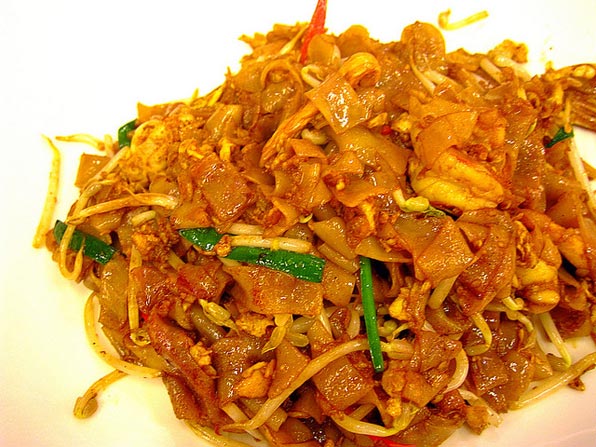 (Image: Sanctu)
Char Kway Teow also known as Fried Kway Teow is one of the most wanted dishes in Singapore that you cannot past through. You may be melted with the mixture of flat rice noodles and egg noodles which will be commonly stir-fried with eggs, cockles, lap cheong (Chinese sausages), bean sprouts, and Chinese chives. A traditional plate of char kway teow could not be done without lard, which delights the dish with special flavors. These days, in the  healthier version of this delicious fried noodle dish, lard is replaced by oil, and more vegetables are added in.
Char Kway Teow can be found at any hawker centres in Singapore, but it's not easy for you to find the best one. So, we are happy to share the 5 best Char Kway Teow destinations, recommended by many locals that you can add to your priority.
---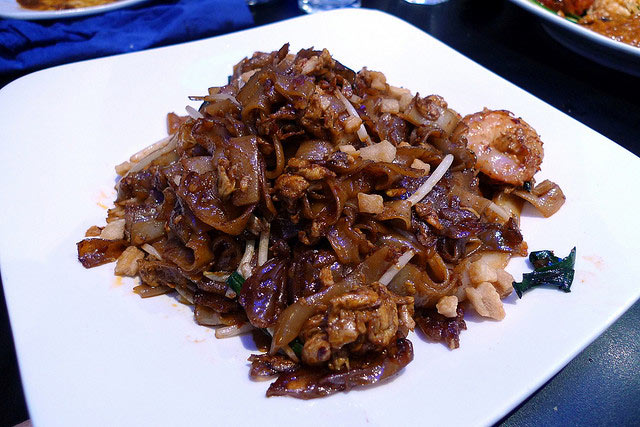 (Image: Ewan Munro)
What are so special?
At No.18, fried kway teow is freshly cooked in batch upon order and will be presented piping hot on your tables. The kway teow is springy, packed with wok hei flavor. The charm of a No.18's fried kway teow plate lives in the generous amount of fresh, juicy cockles and crunchy, juicy bean sprouts. Those bean sprouts help balance out the fat, coming from lup cheong and lard.
---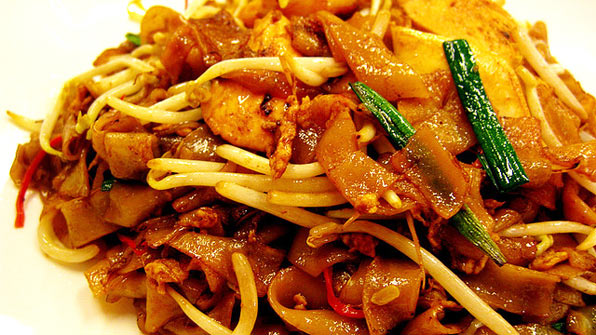 (Image: Sanctu)
What are so special?
The distinctive flavor of "wok hay" and the enticing crunchy pork lard differentiate Hill Street's fried kway teow from the rest's. Specially, the alluring smoky flavor, imparted to the kway teow by a very hot wok is what makes your dish. We know that the fried lard is sinful, but who can resist the lure of the crunchy pork lard in the Hill Street's fried kway teow, which adds a heavenly flavor to the whole plate.
---
(Image: MSK Shannon)
What are so special?
Char kway teow with more eggs is a highlight of Outram Park's version. More eggs and less cooking time leave a creamy texture to the dish. Open at 06:00 in the morning, Outram Park Fried Kway Teow is also a breakfast point of the early birds.
---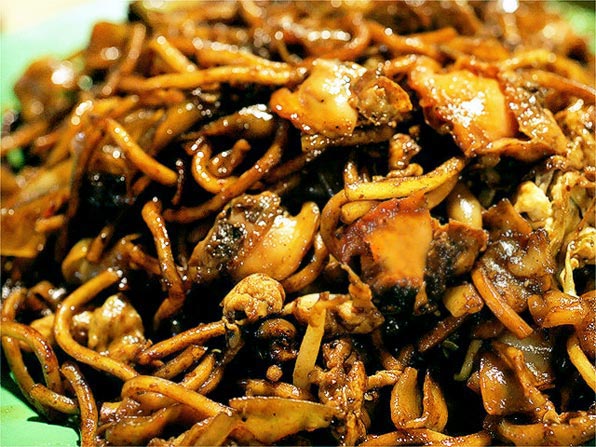 (Image: Kyle_Lam)
What are so special?
Meng Kee provides its fans with a moist, smooth and sweet version of char kway teow. More sweet sauce is added to make it sweeter than the usual ones commonly found in Singapore. Generous amount of bean sprouts and smell of the wok are a reward for those patiently wait for Meng Kee's char kway teow plates.
---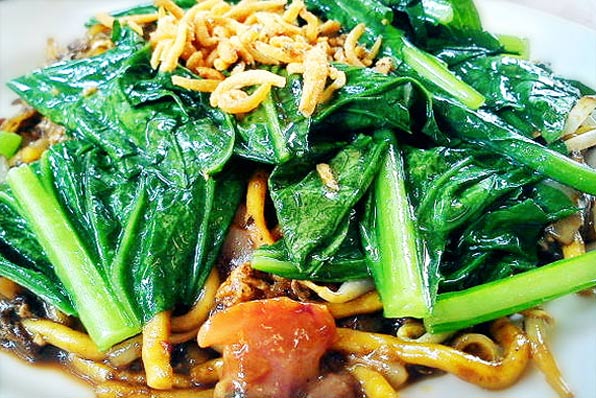 What are so special?
At 91 Fried Kway Teow Mee, oil is used instead of lard to create a healthy version of fried kway teow. So, you cannot find any Chinese sausages or cubes of crispy pork lard in the plate but a green layer of vegetables on top. If you are a health conscious diner, this green version of fried kway teow is ideal for you to satisfy your craving without feeling guilty.