Why Flee Away?
To Flee or Not to Flee?
City dwellers are often caught up in the hustle and bustle of the day to day cycle of life and whatnot that it is often hard to find a moment for yourself.
At times, when you do have a silent moment, you may ponder what will happen if you decide to leave it all behind and move on to another place?
While that all important decision takes a brave heart and soul to tackle, take a moment now at Flee Away Cafe to escape, rest and enjoy a cup of aromatic coffee at Flee Away space.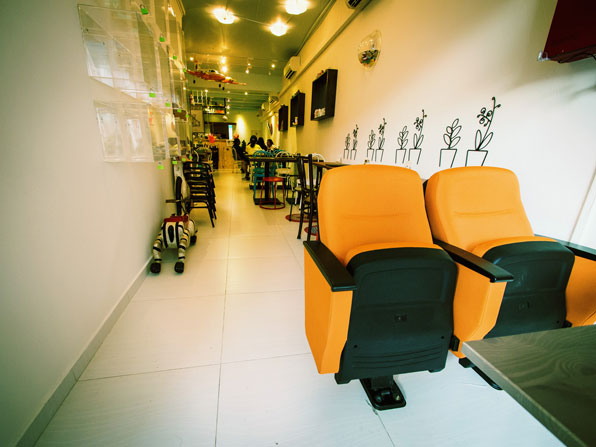 From a humorous point of view, the cafe poke fun fondly at its very unique use of English – by asking your friends if they want to "flee or not" to meet you at Flee Away Cafe.
Starting from its logo, the hot air balloon exemplifies a wish to fly away and the local Nanyang cup represents its desire to embrace the nostalgia of Singapore culture.
The Flee Away space is designed simply with hints of childhood memories with collectable furnishings and fixtures, specially bought from some of the most popular vintage collectors in Singapore.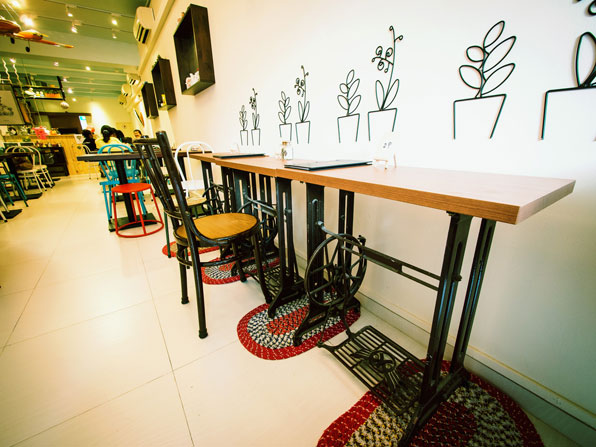 In line with its ideals, Flee Away Cafe finds every opportunity to infuse the local delicacies into its menu, expect "must try" items like its very own creations such as "Le Char Kuey" (a Char Kuey baguette, stuffed with some of the most yummylicious fillings), Beef Hash Pie Tee, Wafflets with Gula Melaka and other wild combinations not found anywhere else.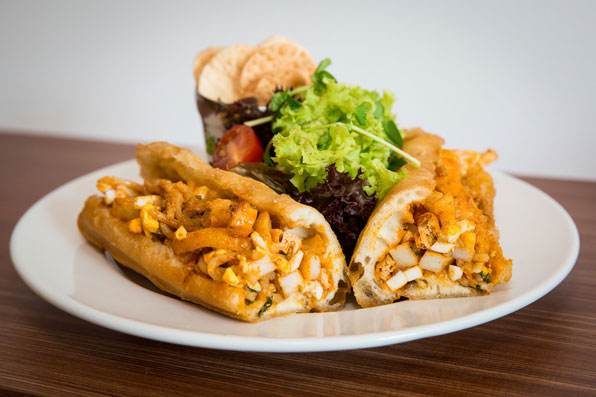 For the less adventurous, you can be assured that you will still find the usual soups, salads and pasta fare.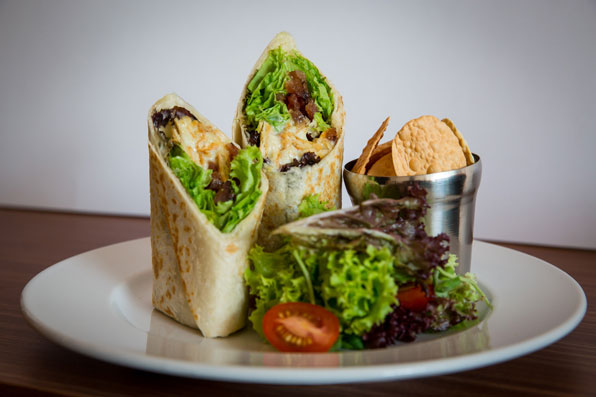 Flee Away also shows support to Local Designers by offering limited box merchandising space at a very monthly affordable price to showcase and sell their products.
Local Designers and freelancers are welcomed to talk to Flee Away and explore new ideas on working and supporting each others' businesses.
In short, Flee Away is built on simple ideals "a space to flee away" & "simply take a break".
For more information, follow its Facebook fanpage.
This post is brought to you by Flee Away Cafe.