Mansion Bay is located in between the iconic building, Esplanade, and the famous Makansutra where delectable food is located. It is divided into 3 concepts – Madison Lounge, M Bar and Mansion. The size of the whole place is of 15,000 square feet, has 2 levels and can hold approximately 1000 people.
1) Madison lounge
The Madison Lounge occupies the second level and has both indoor and outdoor areas. There are 2 staircases at each end that leads down to Mansion. With a capacity of approximately 250 people, it makes a perfect choice for a small-scaled private event. The purple luxe upholstered couches, and gold-framed tables with marble top further enhance the classiness and elegance of the place. The dim orange spotlights create a soothing ambience for the area. The indoor seating is entirely carpeted.
The door leads to a non- air conditioned balcony where a bar counter is situated.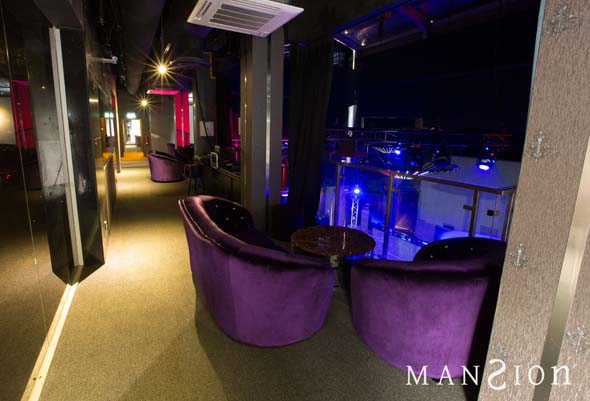 2) M bar
M Bar is located outside Mansion on the ground level and can hold up to 150 people. The non-air conditioned area gives an alfresco setting and a bar counter is situated in the middle.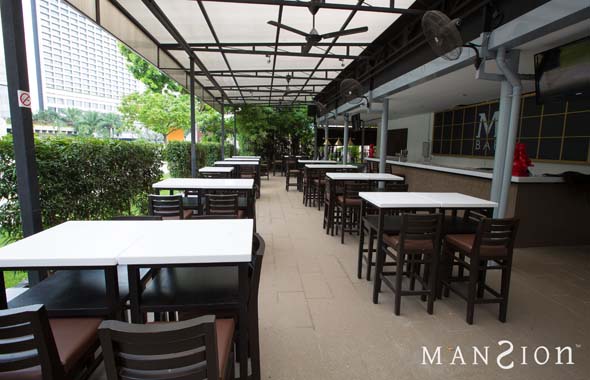 3) Mansion
The entire capacity of Mansion is approximately 450- 500. Mansion features a dance floor of tiled/marbled flooring, with the rest of the indoor area carpeted. There are 2 staircases at each end that leads up to Madison Lounge. A silver crystal ball hangs from the ceiling above the dance floor. Atop the stage is the DJ console embedded with LED panels to show customizable lightings. LED panels are also embedded in most of the pillars around the whole area. Mansion is mostly lit by dim orange spotlights to create a relaxing ambience.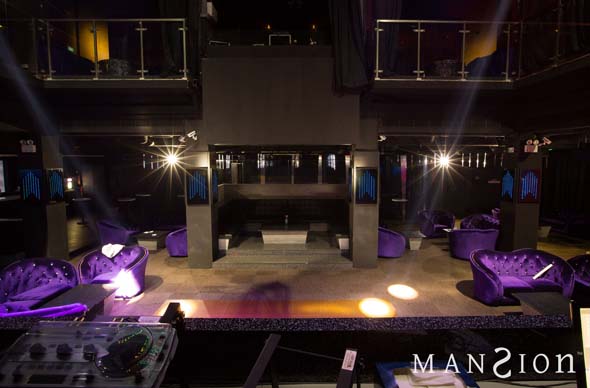 Mansion's current events and promotions include "555", which is held on Fridays. Ladies are entitled to free entry and free flow of champagne. The first 55 men have to pay $55 to be able to enjoy free flow of champagne. Also "Triple S" event, which stands for Saturday night, Single lady, Single winner is held on Saturdays. Prizes include a Samsung Galaxy S4, champagne, or $500 cash. Should the $500 not be redeemed, it will be rollover to next week.
For more information on the upcoming events and photos, please do check our Facebook page at https://www.facebook.com/MansionBay
This post is brought to you by Mansion Bay.