Move over Piedra Negra and Señor Taco – Singapore's Mex'perts are here! MexOut, the new fast-casual eatery at Far East Square, has elbowed its way in to that sweet spot between traditional fast food and waiter service, bringing quality, tasty and affordable Fresh-Mex cuisine to Singapore.
For those who've long awaited the arrival of a Chipotle-style outfit to satiate your Mexican cravings, the wait is over. Choose a burrito, taco, rice or salad bowl meal, load it with your choice of fillings, sides and a selection of home made salsas to enjoy an explosion of authentic flavours. Try the robust flame-grilled Carne Asada – tender marinated NZ Flank steak in cilantro, onions and paprika, or opt for the more delicate Cochinta Pibil – Pork shoulder braised in Orange juice, spices and banana leaf. For our herbivore Mex-lovers, go for Vegetables De La Cruz – capsicum, onions and garlic stewed in a spicy tomato sauce. Don't forget to grab a side order of tortilla chips & salsa or fresh guacamole. Top it off with an order of Churros & Chocolate Sauce and call it a day.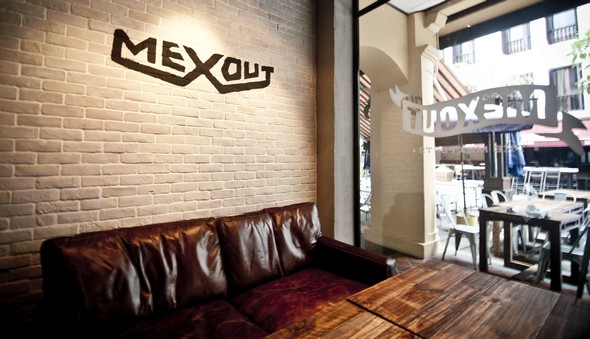 Designed with an urban-contemporary feel, this fast-casual establishment evokes both mad genius and food lover. Step into the cosy, quirky space and head to the back bar stacked full of fresh ingredients to choose from as you move along the counter display. Create a mouth-watering meal all for a standard price tag of $13-$16. Chow on the fly at a communal table or kick back and enjoy a couple Coronas at the al-fresco setup. Rock up for happy hour between 6-8pm for $7 Coronas or margaritas and $25 margarita jugs.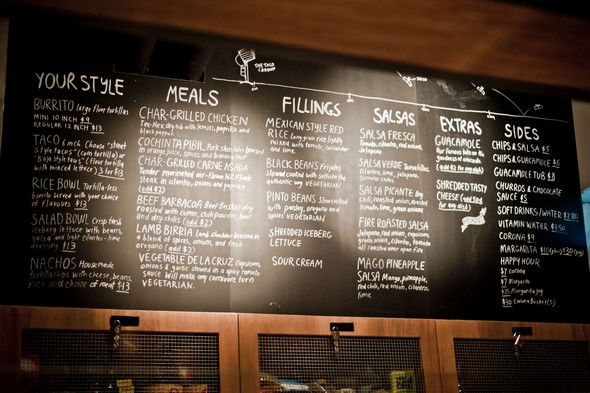 "We're excited to bring this brand new concept to Singapore and offer quality, authentic and downright delicious Fresh-Mex cuisine to the CBD crowd, at great value. It's a niche that should have been filled a long time ago," says Marcus Jilla, Director of Mexout.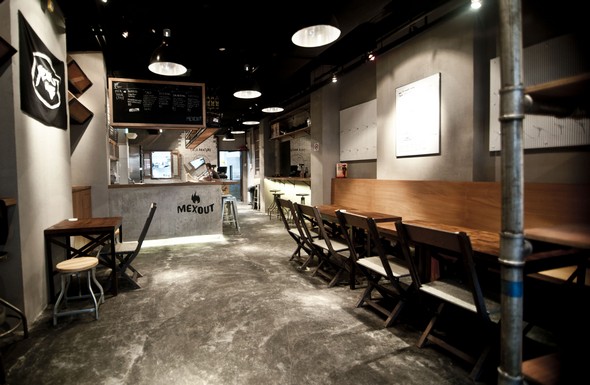 MexOut opens its doors at 39 Pekin Street, Far East Square on 5th March with an evening launch event on 7th March that will be open to the public. Watch this space for further updates and promotion announcements over the coming weeks!
This post is brought to you by MexOut Restaurant.