Kitchen Cabinets can be the focal point of our kitchen. We do not need them only for practical purposes, such as storing our supplies, but they are a core design element that can make or break the entire aspect of our home.
This is why it is essential to spend your time researching the most suitable kitchen cabinet designs for your purposes and taste. So, whether you love a rustic vibe or your home has a modern flair, check out the following sections to discover the top 9 kitchen cabinet designs of this year [updated 2023].
1. SLAB CABINETS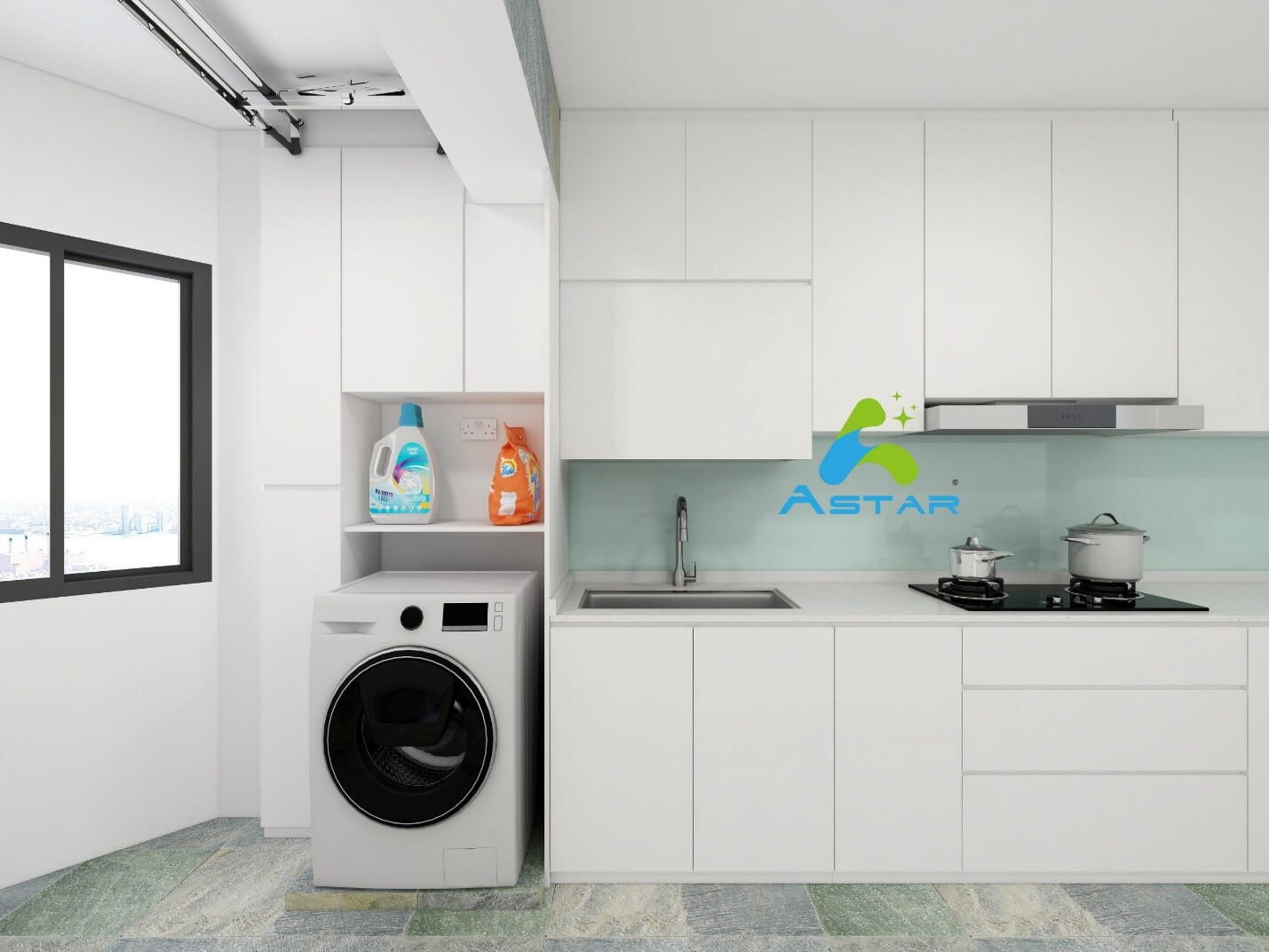 If you want to follow a classic design, slab cabinets might be exactly what you need. The slab design means that the kitchen cabinet has a flat, white front. As simple as it may look, this design is ideal for a small kitchen because white creates the illusion of space while heightening natural light. The timeless design can be accentuated with numerous decorations, including plants, a colorful rug, or even a well-placed mirror.
PROVIDED BY: Astar Furnishing
2. MODERN AND ELEGANT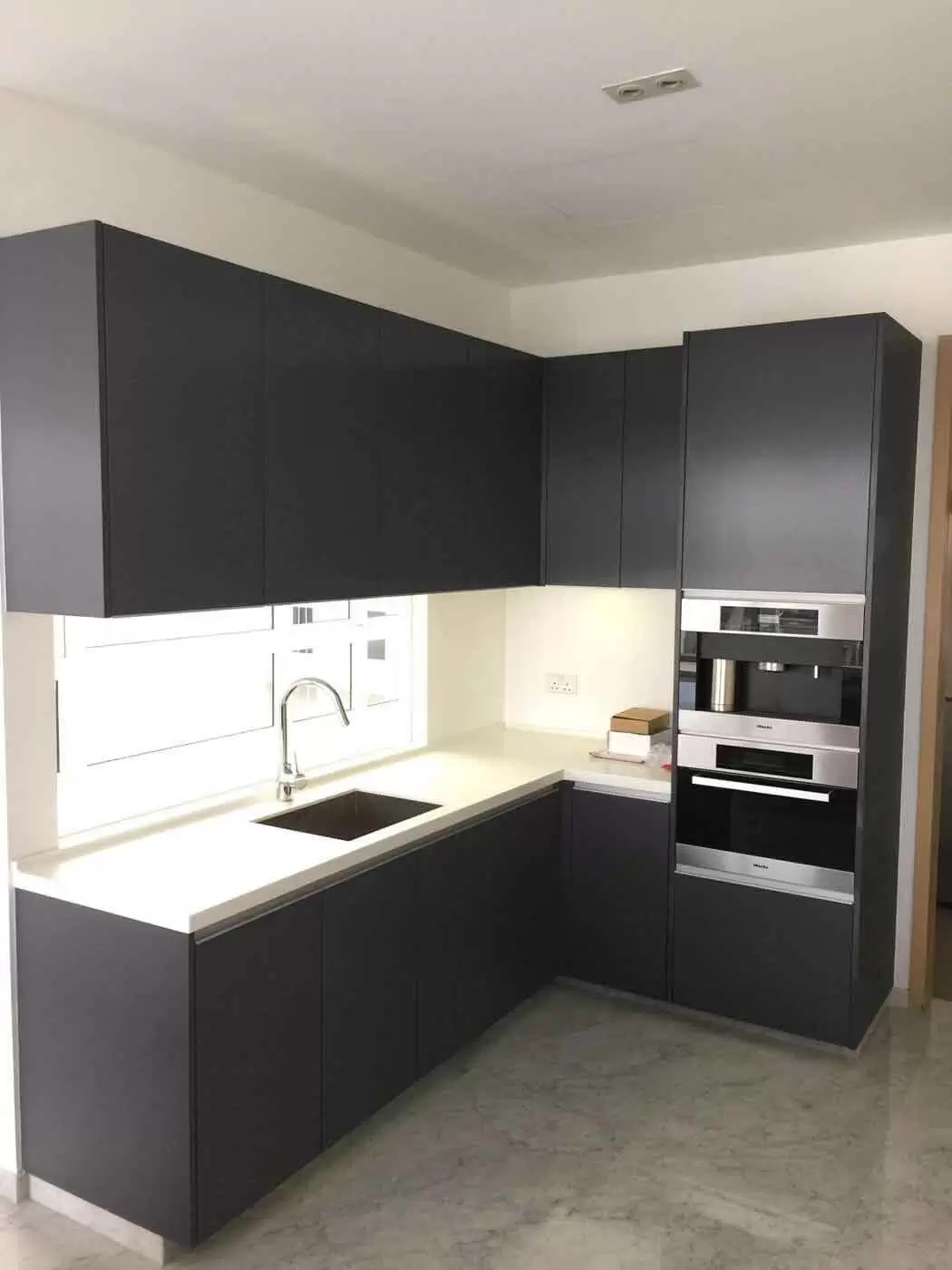 This kitchen cabinet has a smooth, sleek modern look. One of the main elements that turn it into a contemporary staple is the black color. This model comes with clean, straight lines, but you should add warmer colors to balance it out. For instance, add some texture and softness with white walls or some brighter decorations. This kitchen cabinet design works well in spacious rooms with plenty of sunlight.
PROVIDED BY: Huak Wang
3. SIMPLE BUT BEAUTIFUL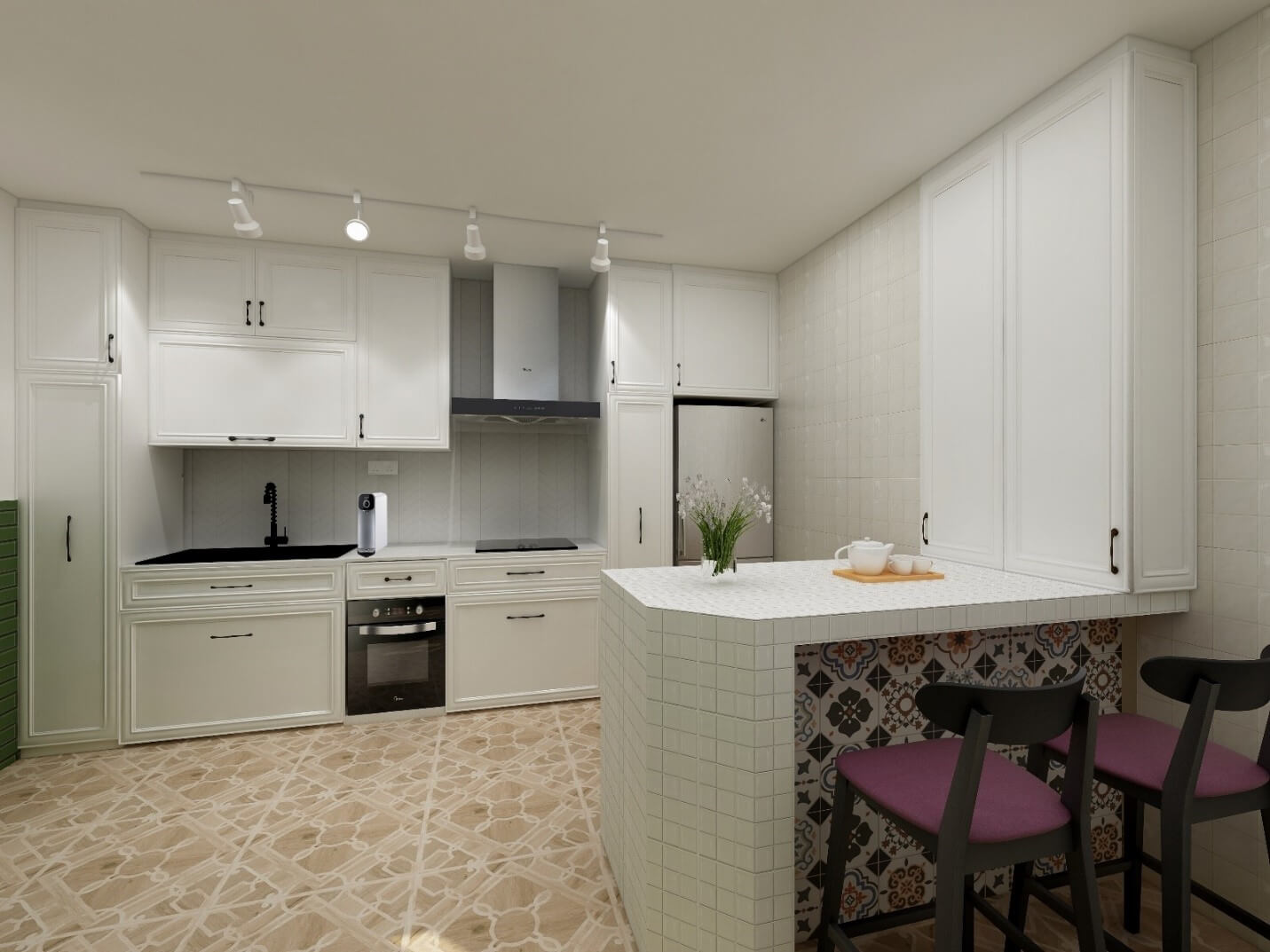 One of the main surprising elements of this kitchen cabinet design is the addition of vintage metal handles. The extra lighting right above the countertop maximizes the space available while ensuring plenty of visibility when cooking.
Although this kitchen is not very spacious, the color choice and extra illumination paired with intricate flooring manage to make it seem more expansive and brighter.
PROVIDED BY: Aluminum Kitchen
4. SLEEK HANDLE-LESS DESIGN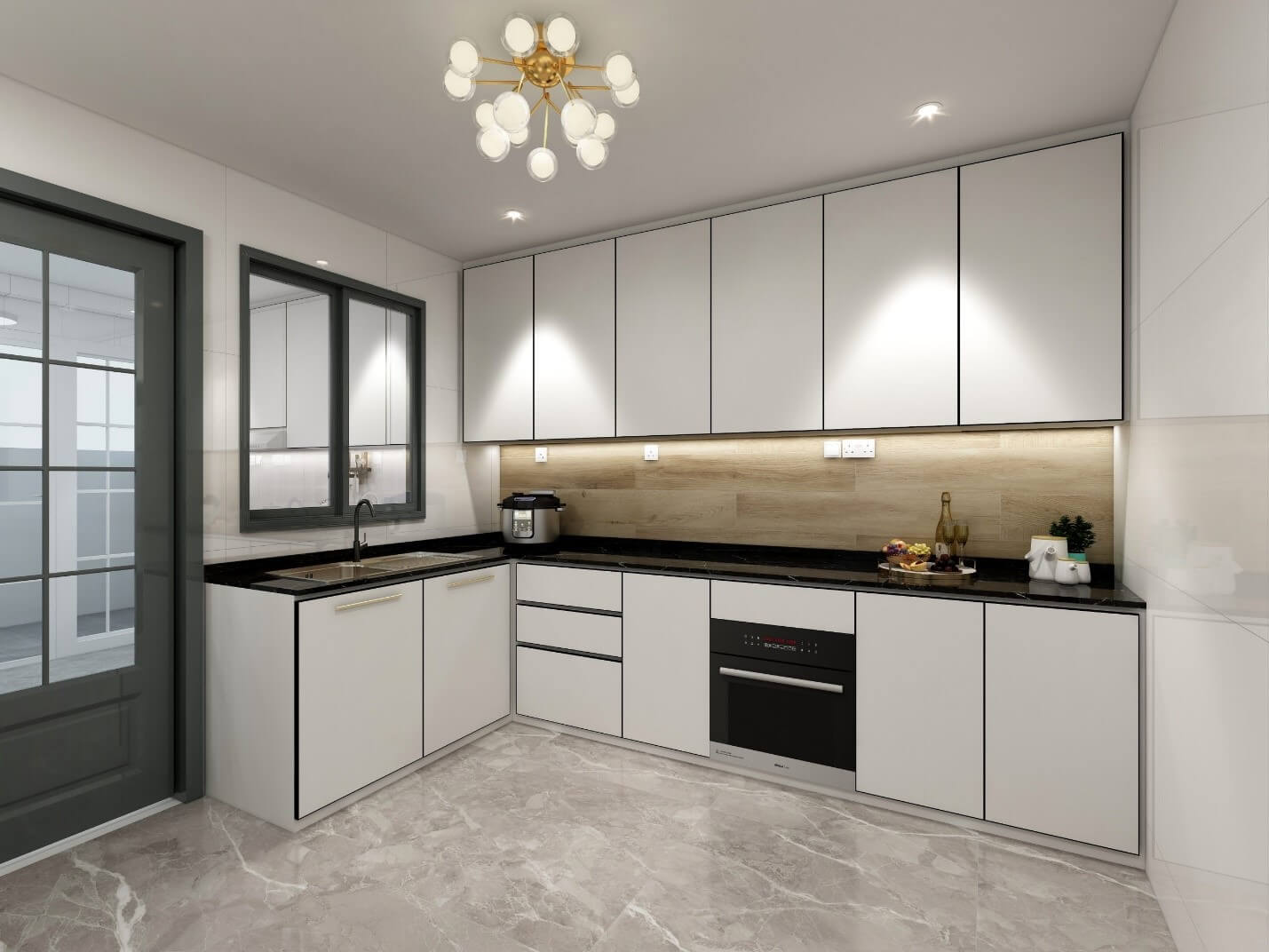 One of the newest trends, the handle-less kitchen cabinet design, focuses on boosting practicality and provides a seamless look. The glossy white design beautifully complements the colder black of the kitchen appliances.
If you do not enjoy push-open designs, you can opt for a model with recessed handles. You will achieve the same result or even add extra interest if you opt for a contrasting color.
PROVIDED BY: Astar Furnishing
5. WOOD ACCENTS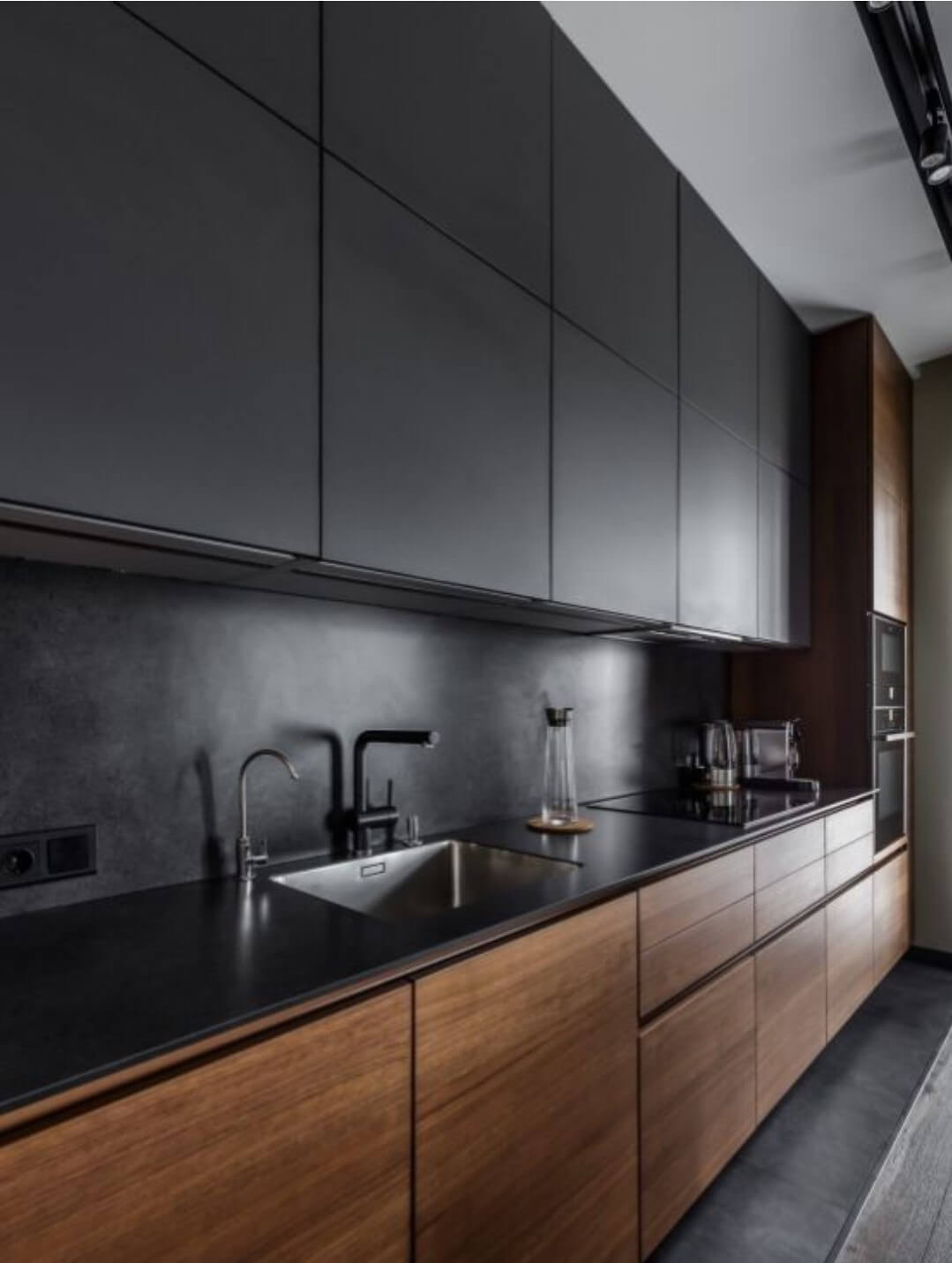 This wooden design adds plenty of depth and style to this beautiful kitchen. These cabinets combine the modern, sleek look of black cabinets with the warmth of wood, becoming the room's centerpiece. This is an excellent option if you have other wood elements in your kitchen, such as doors or even walls.
PROVIDED BY: SpeedyDecor
6. A SPLASH OF COLOR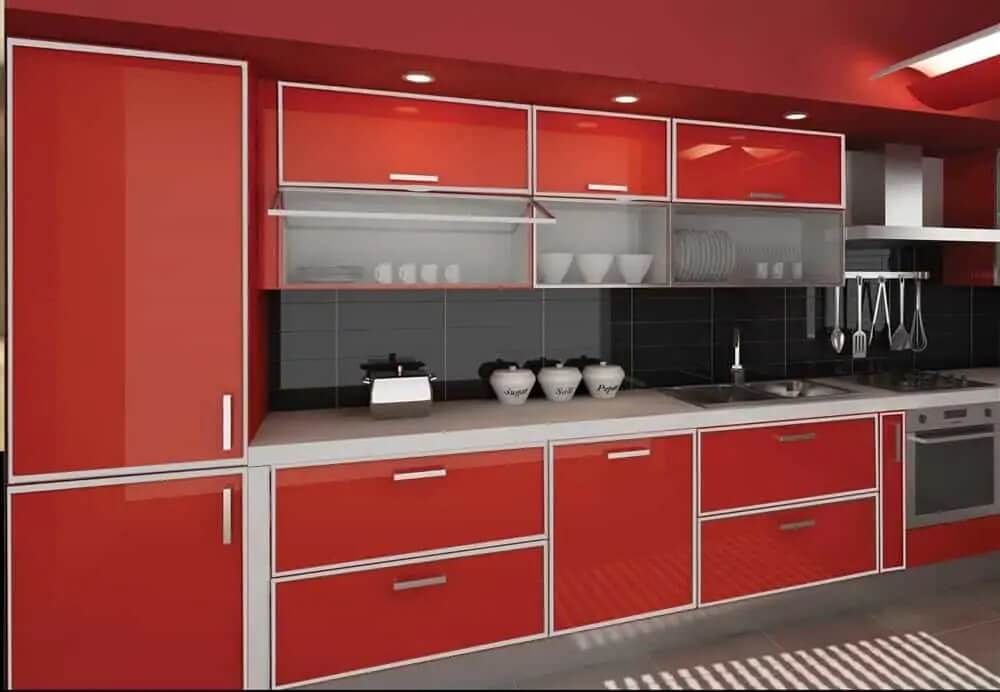 Nowadays, bold colors have become more and more popular when it comes to home decorations. Bright red, deep blue, or pitch-black are only a few examples that turn your kitchen into intricate artwork.
To prevent overcrowding your kitchen design, you can choose a bold color and use it only for one cabinet while choosing matching colors for the rest of the room. Also, the size is essential as large and spacious kitchens handle more significant splashes of color easier than smaller rooms.
PROVIDED BY: Singapore Kitchen Cabinet
7. BLACK AND WHITE CABINETS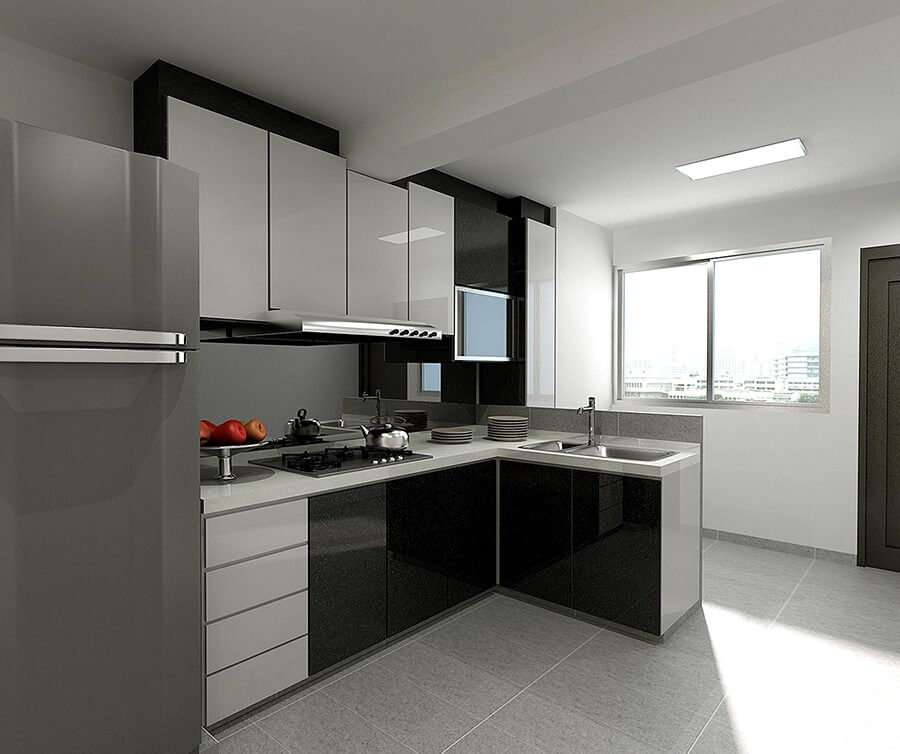 As briefly mentioned above, black cabinets are incredibly stylish and modern. There are numerous options for the rest of your kitchen design, and it will seamlessly match your black appliances.
However, this kitchen cabinet design must be toned down by adding lighter colors, such as white accents. At the same time, you need to consider that black furniture only works if your kitchen has plenty of light so that it won't feel dark or cold.
PROVIDED BY: Wood Plus Design
8. BRIGHT AND CREAMY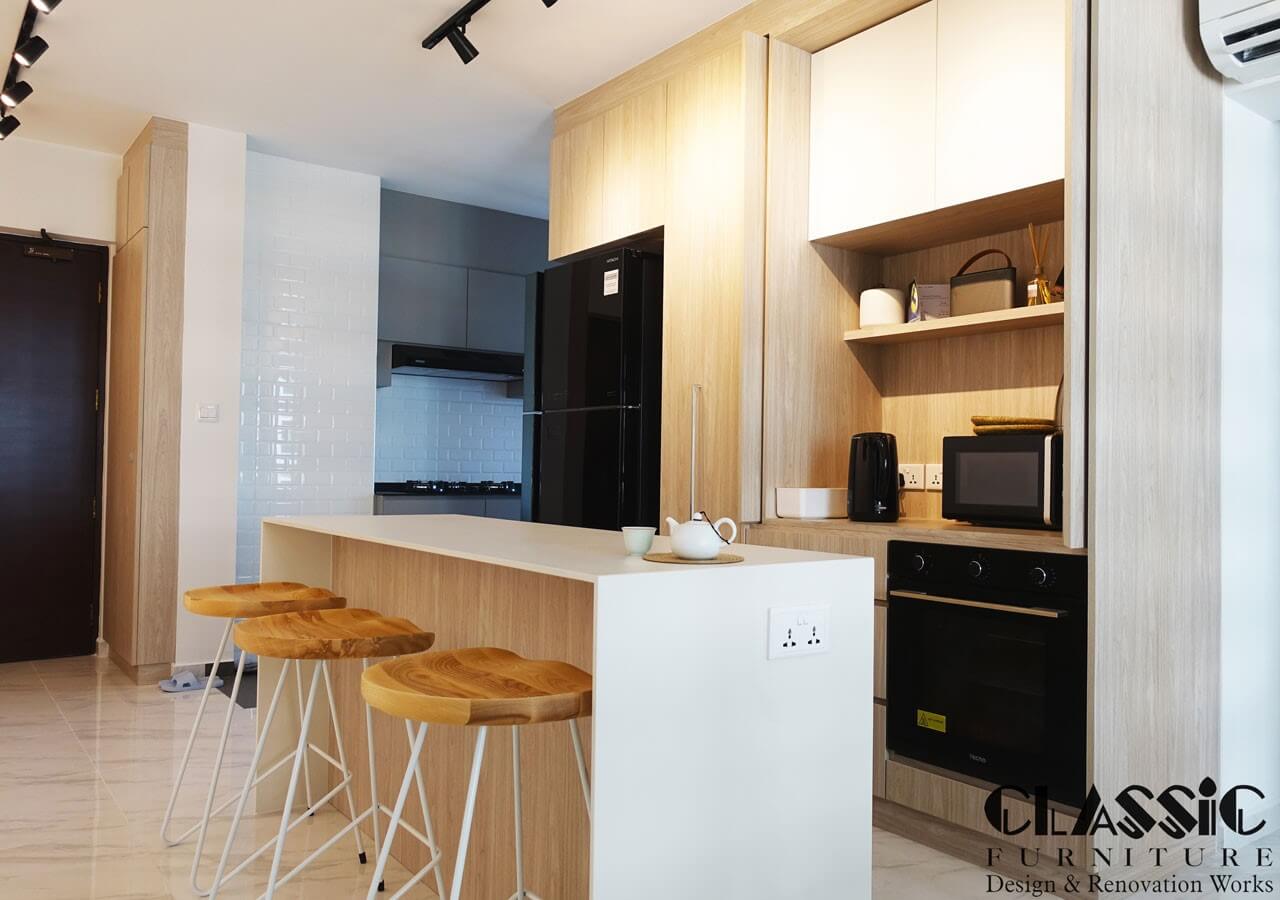 This cozy design is suitable for a small, welcoming kitchen. Creamy kitchen cabinet designs maximize natural sunlight so that they can be ideal for any home. Extra lighting should be added to ensure that you have plenty of light to cook.
If you prefer to have an open, bright, and airy kitchen, light oak kitchen cabinets are the best choice. It may also be suitable if you cannot decide on a specific color mix as it is incredibly versatile.
PROVIDED BY: ClassicFurniture
9. SIMPLE AND MODERN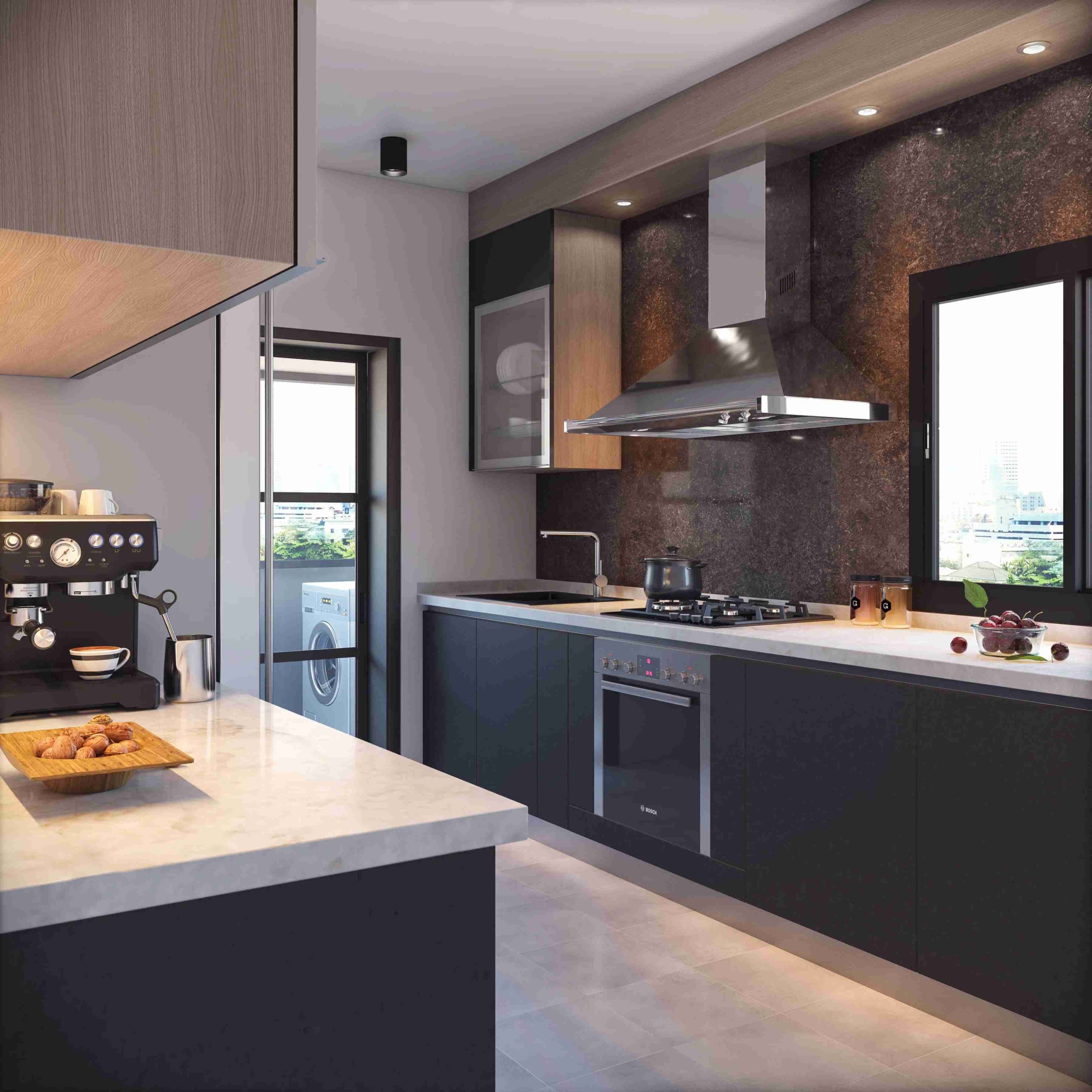 If you want to avoid design mistakes, always keep it simple. This design boasts sleek, smooth black and cream combinations that complement each other without darkening the room thanks to the light floor and walls.
Keep handle design at a minimum, while the flat-front kitchen cabinets add practicality and save space. You may also customize this design to your liking, such as opting for push-open cabinets instead. As long as you have plenty of natural light, this modern kitchen cabinet design is ideal for a high-end look.
PROVIDED BY: LivSpace