At the first moment seeing Woody Family Café, a café-style restaurant located in the North outskirts of Singapore, we have seen the difference. Its outside look has the power of sparking people's curiosity. It makes us want to step in and explore the inside world.
With Woody Family Café, you will go swiftly from one surprise to another. While its outside invites people to embark on a mini adventure, the space inside reminds them of the beautiful memories of the old days.
It is safe to say that Woody Family Café is a kind of gastronomic venue you have never seen in central Singapore. That unique and unusual world is the creation of a husband and wife duo, Jenny and Sam. They have combined their vast experience in F&B and entertainment with their personal interests to bring about a "little escape world" for food lovers.
If you need some reasons to persuade yourself to make a long journey to a café in the far north of the country, here are those inspirations:
1. Restaurant With A Touch of Green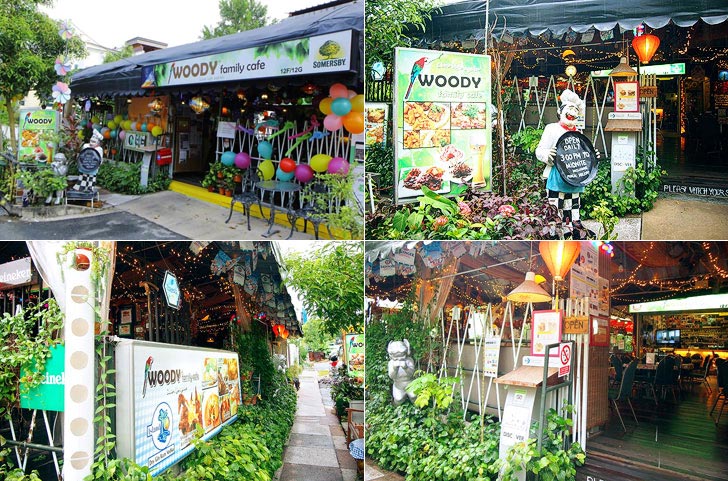 Woody Family Café is surrounded by green plants, stretching from the façade to the side. You can also see trees and pots of plants lining the space in front of the restaurant. No matter where your table is, your eyes still can catch a slide of forest. Now you know why the word "Woody" is there in the name of the café.
2. Decoration That Fills Diners With Nostalgia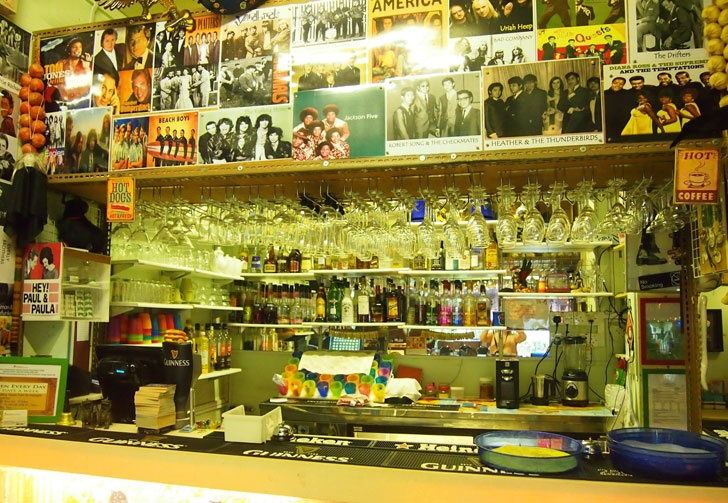 This café's ceiling is decorated with lanterns and strings of sparkling lights, the kind of lights you see in Christmas time or in Asian suburb coffee shops in the old days. Its walls are full of posters and photos of the world's all-time famous stars like Marilyn Monroe, John Lennon, and Charlie Chaplin. When you enjoy food at the table covered by plastic tablecloths and your eyes scan through the dining room, you may feel your soul is taking a dose of nostalgia at the same time. Although the decoration is of no style, which seems an eclectic mix based on personal interests, it helps people take a stroll down memory lane.
3. Open-Air Dining Space With Laid-Back Ambience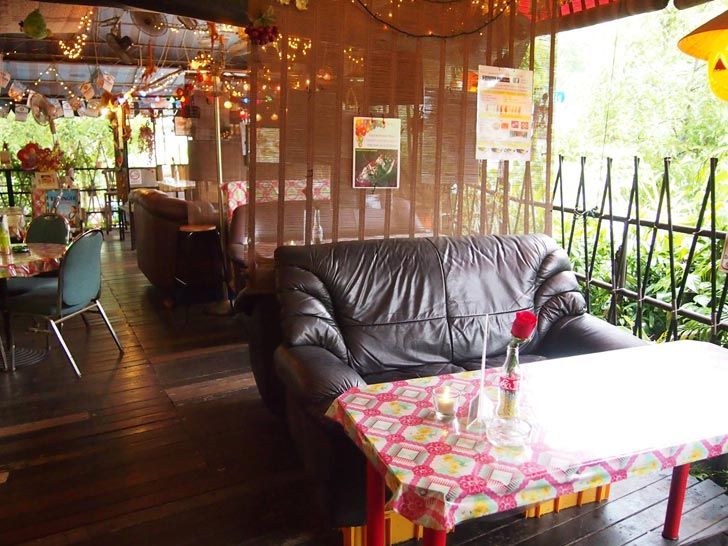 When a restaurant is surrounded by plants, it is great to have a seat with a view of the greenery. At Woody Family Café, their many tables placed at a space like a veranda please diners with the views and the breezes. The whole restaurant exudes a relaxing vibe that allows you to dine and chat to your heart's content.
4. Peranakan-Infused Menu With Vast Options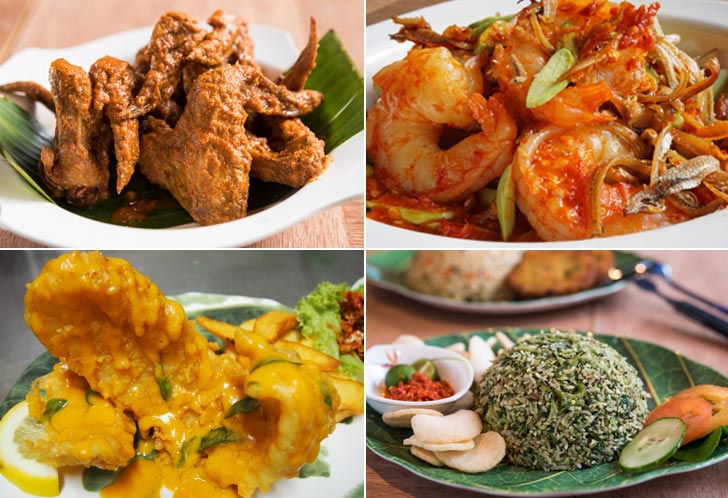 Woody Family Café features an interesting fusion menu that showcases both authentic nyonya and nyonya-with-a-twist dishes. Fans of Peranakan food can satisfy the craving with nasi ulam, beef rendang, chap chai, buah keluak omelette and many more.
But that is not all the restaurant can do for its customers. Adventurous diners will find it interesting exploring the menu section that celebrates the marriage of Western and Peranakan cuisines.
Have you ever tasted or simply heard about Spicy Peranakan Buffalo Wings, Squid Ink Pasta in Seafood Chilli Crab Sauce, Mama Laksa Burger With Fries, German Pork Knuckles in Garam Assam, or Lamb Shank Rendang in your life? If not yet, you can savour these at Woody Family Café. Their flavor is just as delicious as their names.
5. A Restaurant With Its Own Food Creations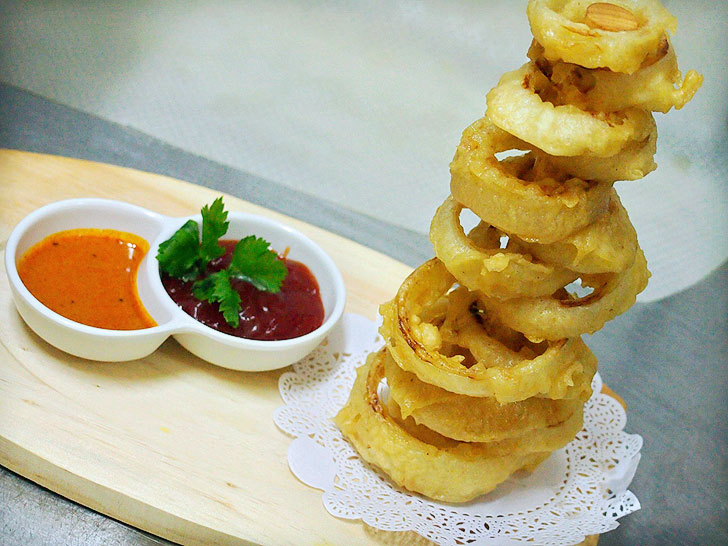 When passion goes hand in hand with creativity, new creations are brought to life. And that is what you will witness at Woody Family Café when dishes like Homemade Onion Rings served on your table. This dish's name is nothing special, but when your eyes see it and your teeth sink into it you will know the difference.
You can call it Onion Rings Tower if you think that is a more imaginable addressing. Yes, the dish really looks like a tower, with huge rings of onion stacked on top of each other. Its look is good, its taste is even better. You don't want to pause any second when your taste buds have gotten to know the combined flavor of fried juicy, sweet onion and Woody's Sambal sauce.
Now you know there is a little escape world in our city with great ambience and mouth-watering food for some getting away time. The restaurant is just the right place for families and groups of friends with a big love for home-style Peranakan viands. Make a trip there to change the backdrop for your late afternoon or dinner meal and, perhaps, to change the "menu" for your eyes when they get bored with the same scenes seen everywhere in the modern Singapore areas. Do this to freshen up your love for the day-to-day life.
You may want to come back after your first visit to the restaurant. Don't hesitate to do so when your heart desires a little escape at weekend or when you have a special occasion to celebrate. The restaurant is open almost everyday of the year and has facilities to cater for up to 70 pax in a single event. This nostalgic gastronomic venue is especially perfect for holding a birthday or anniversary party for your parents or grandparents. They will like it.