Though both private jets and first-class commercial flights are both modes of travel that will get you a long way up in the air in some sort of plane, they really couldn't be more different. Sure, there are a lot of similarities between private jet flights and first-class commercial flights: both offer passengers the highest echelon of comfort while in the air, both offer delicious drinks and wonderful service from well-trained flight attendants and pilots, and both get you from place to place safely, but that is where the similarities end.
If you do a lot of traveling for work or earn enough to travel as often as you want to for pleasure, chances are you've often compared the merits of the two different options. We've decided to make things a little easier for you by unpacking the differences in detail; if you have all the information at your fingertips, you'll be able to make an informed decision and one that lines up best with your travel needs.
First Class Seats
First class seats are as high as you can go on a commercial airline in terms of a comfortable, peaceful trip and having access to the best in-flight food and drink options. If you've forked out for a first-class ticket to anywhere in the world, you'll get perks like priority boarding (no long lines for you!) and free drinks and meals for the duration of the flight. The food is, more often than not, a lot better for first-class passengers than it is for everyone else. The seat you'll find yourself in is more comfortable, larger, and softer and has a lot more legroom so that you don't feel cramped on your journey. Some airplanes' first-class seating is now surrounded by a little pod-like structure to afford you extra privacy from others when you might want to sleep or relax on a long flight.
Though there are lots of benefits to a first-class flight, there are a few drawbacks that come with flying commercial. First-class passengers are still subject to the decisions and commercial regulations that come along with flying on commercial airlines. Planes may be delayed due to a member of staff not arriving; your route might require a layover that you really don't want to deal with; while you have priority boarding, you'll still have to check in with the rest of the passengers, and though the pods in first class are nice, they still don't offer you freedom of movement or the complete privacy that many travelers may wish for. Flights are also only on offer according to the airline's schedule, not your own.
Another thing to bear in mind is your end destination. Commercial planes that offer a first-class cabin will only travel from the largest airports in your state or country and only land at the largest ones near your destination. As a result, you might have to undertake another journey when you land to get to where you're actually going.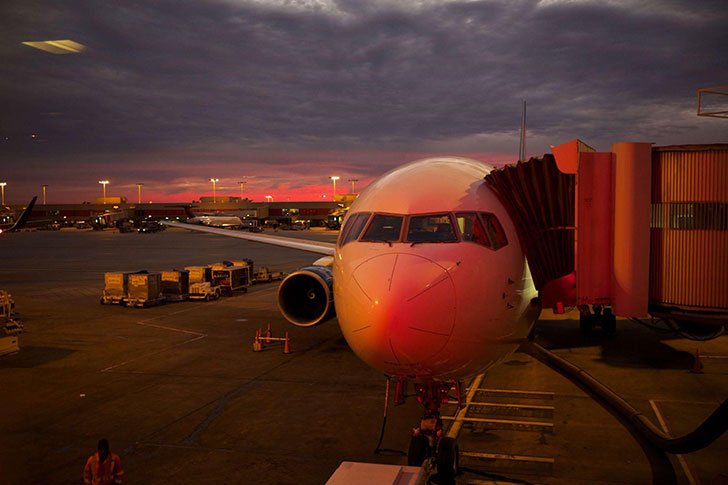 Private Jet Charter
Chartering a private jet is the only step up that there is above a first-class seat on a commercial airline. Chartering a private jet for your journey is the most high-end travel option in the sky, and the amenities and comforts that come with it are nothing short of royal. Booking a private jet means absolute privacy to whatever degree you need. Whether you and your colleagues need to fly together to prepare for a pitch, whether you and your family want to be together on your way to your vacation, or whether it's just you and your newlywed spouse who want as much alone time as you can get, the choice is yours. There are no pods here, just you and whoever you want to fly with, along with the flight crew, of course. Private planes may have couches as well as single seats, and they all convert to sleepers should you wish to take a nap on a long flight.
Luxury and convenience are the names of the game here: why else would so many celebrities have their own jets? Weather considerations and the distance to your destination aside, you set the departure time according to your schedule and needs. You wouldn't need to stand in any long lines with any other passengers because there aren't any unless you invite them. No layovers or flight cancellations (natural disasters aside) will plague you if you charter your own plane. Once the "fasten seatbelt" signs are off, you can behave as you would in your living room at home. Relax, have a meal from the many onboard options that charter companies offer, watch a movie, do some work…whatever takes your fancy. You can move around freely without having other passengers in your space.
If you travel frequently and have a hectic schedule, being able to set your own flight times and make use of the time on board, if you need to, as well as arriving at your destination well-rested are things that can make your life a lot easier.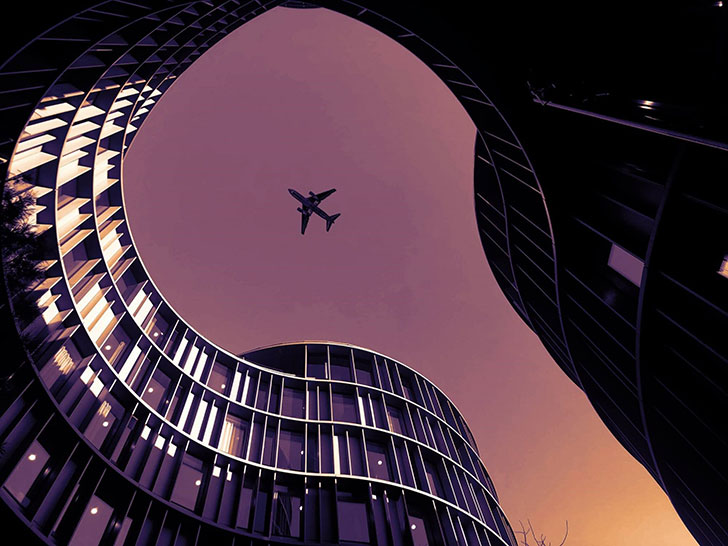 Final Word
It's pretty clear to us who the winner is in this race, but the runner-up isn't a terrible option to choose either! Whether you choose to charter your own private jet or hop aboard the first-class cabin on a commercial flight, you'll have a comfortable and happy journey. Personally, however, I'd opt for a private charter every time!