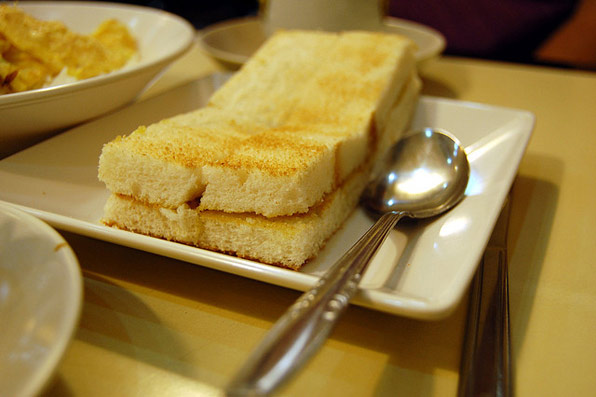 (Image: su-lin)
A breakfast with kaya toast has become popular for those who have been living in Singapore. Kaya toast is toasted bread filled with margarine and kaya, a jam made from eggs, sugar, coconut milk and pandan. The dish flavour will be enhanced when it is served with half-boiled eggs, soy paste and pepper on the side and hot tea or black coffee.

It is believed that this delicate dish is credited to the Hainanese who worked in British ships as cook or kitchen hands. When those Hainaneses settled in Singapore and Malaysia, they started to sell kaya toast with coffee to local people.
These days, Kaya Toast is not only a national breakfast dish of Singaporeans but also a popular snack that cheers up a tea break of office workers or makes tired shoppers recharged after a long time shopping tour.
This special dish will make expatriates homesick and connect newcomers to the island city. If you are present in the country at the moment, you should have a piece of kaya toast to delight your day.
---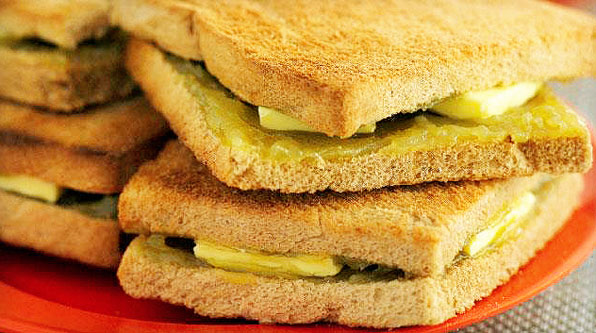 (Image: Ya Kun Kaya Toast)
Brown and crunchy is what people say about kaya toast at Ya Kun. The bread is grilled on charcoal perfectly to give eaters the same feeling as having crackers. This renowned kaya toast shop has its gold history page started since the 1940s. After decades of business, Ya Kun is honoured as the one that brought Kaya Toast and Kopi into Singapore's shopping centers.
---

(Image: Killiney Kopitiam)
In the hustle and bustle of the city, Killiney is a place to enjoy kaya toast in a traditional way. This experience is marked by the tantalizing fragrance of kaya toast and the rich aroma of freshly brewed coffee.
---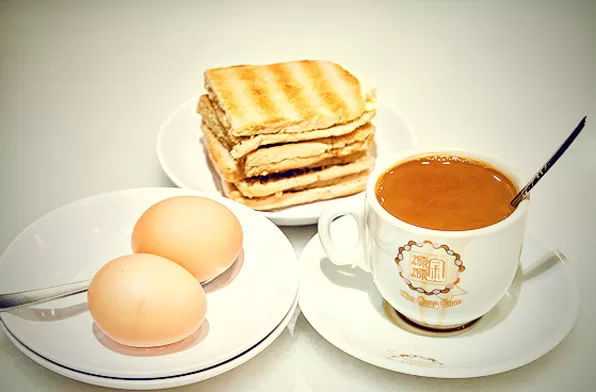 (Image: Katrina.alana)
With its rich history in selling kaya toast, Good Morning Nanyang Cafe is a favorite destination for traditional toast. Besides toast, Italian ciabattas in its own style is a charm of the stall. With chunky texture, coconut and pandan aroma and eggy flavour, ciabatta is a must-try dish when customers come there.
---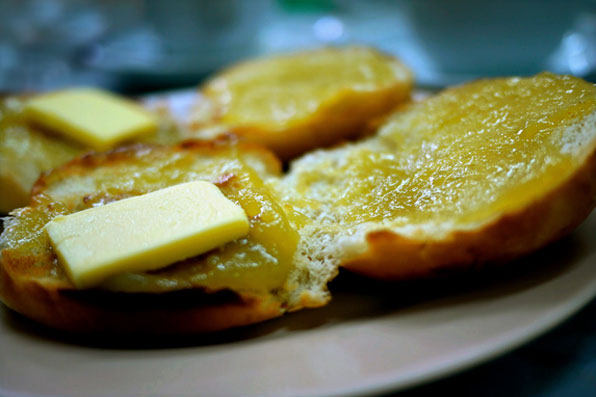 Chin Mee Chin confectionery is one of the few old-school coffee shops left in Katong as well as in Singapore. The coffee shop has an old-world charm with ceiling fans, marble-top tables and wooden chairs which are very typical of coffee shops of the 1950s.
---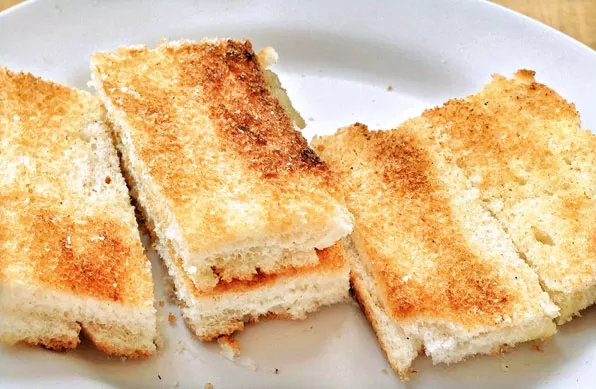 (Image: Noodlefish)
Tong Ah Eating House is one of the traditional coffee shops where kaya toast lovers visit for a nice cup of coffee and toast of white bread. Tong Ah serves kaya with steamed white bread, which is rarity in Singapore these days. Besides it, for multiple choices of customers, the eating house also serves ultra crispy kaya toast involving bread toasted and re-toasted skillfully to achieve ultra-light crispness.